Creative Art Expressions Hand Painted Rain Forest Mural In Progress
If you are having trouble downloading a pattern you purchased, please hit the contact button at the bottom of the page and I will email the pattern to you. Thank you.
If you know me and live locally in the Edmond OKC area and want to arrange to pick up your order, enter coupon code LOCAL at check out and you won't be charged shipping.
I'm slowly changing all my products to calculated shipping. When you order more than one product, the shipping adds together, I will refund any overcharged shipping. If you prefer, you can contact me to make you a custom listing of all you want to order.
Some made to order items may not be active as I edit my website. Thank you for understanding.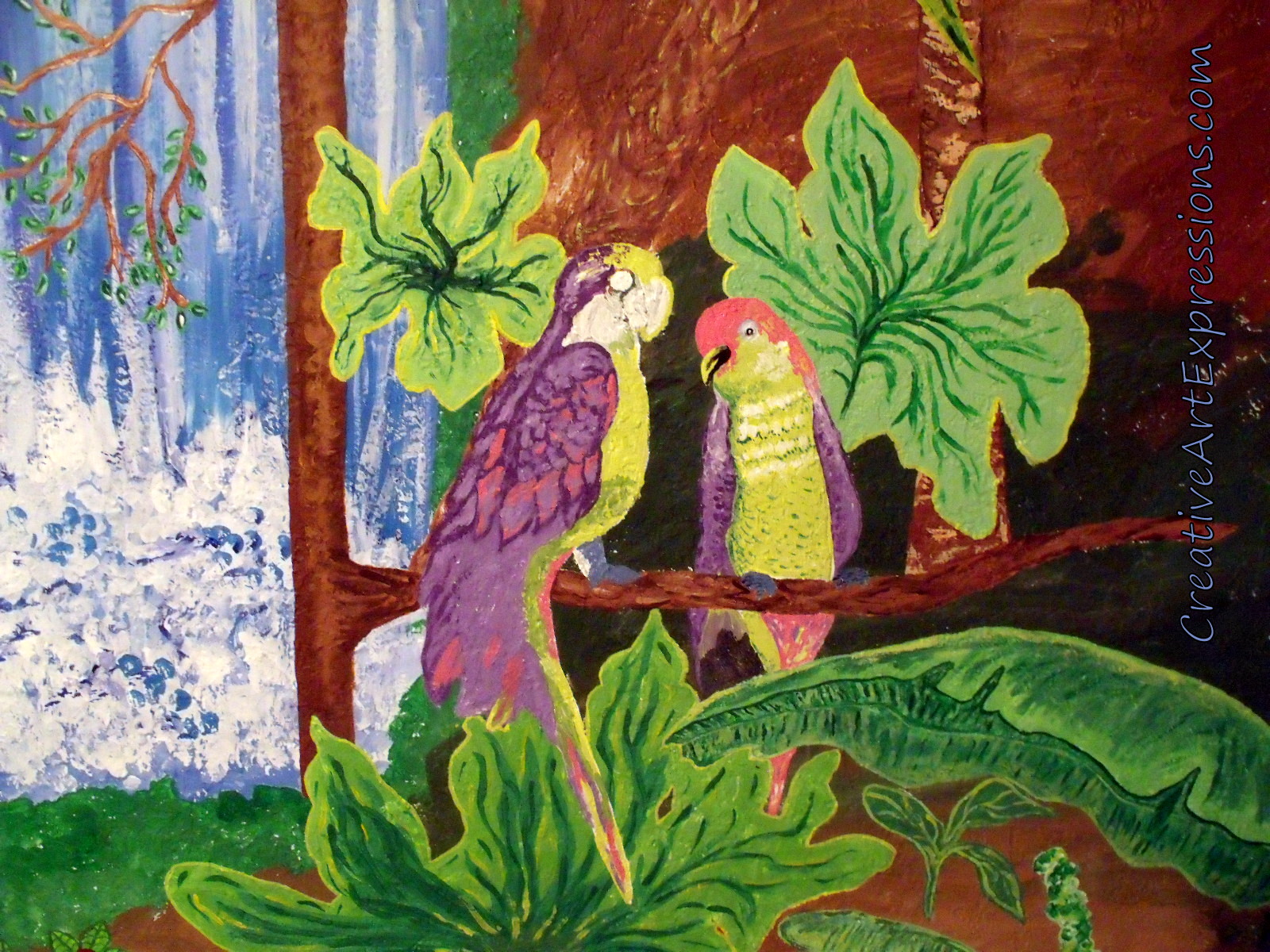 Wow, 3rd day in a row I gotten to paint! So yesterday I added a bunch more to this painting.! I got to paint again today as well, so I will be posting those pictures and blogging about that later. To see the update pictures click here: The Making Of A Rain Forest Mural.