Creative Art Expressions Handmade Purple Aqua Seed Bead Flower Ring Jewelry Design
If you know me and live locally in the Edmond OKC area and want to arrange to pick up your order, enter coupon code LOCAL at check out and you won't be charged shipping.
I'm slowly changing all my products to calculated shipping. When you order more than one product, the shipping adds together, I will refund any overcharged shipping. If you prefer, you can contact me to make you a custom listing of all you want to order.
Some made to order items may not be active as I edit my website. Thank you for understanding.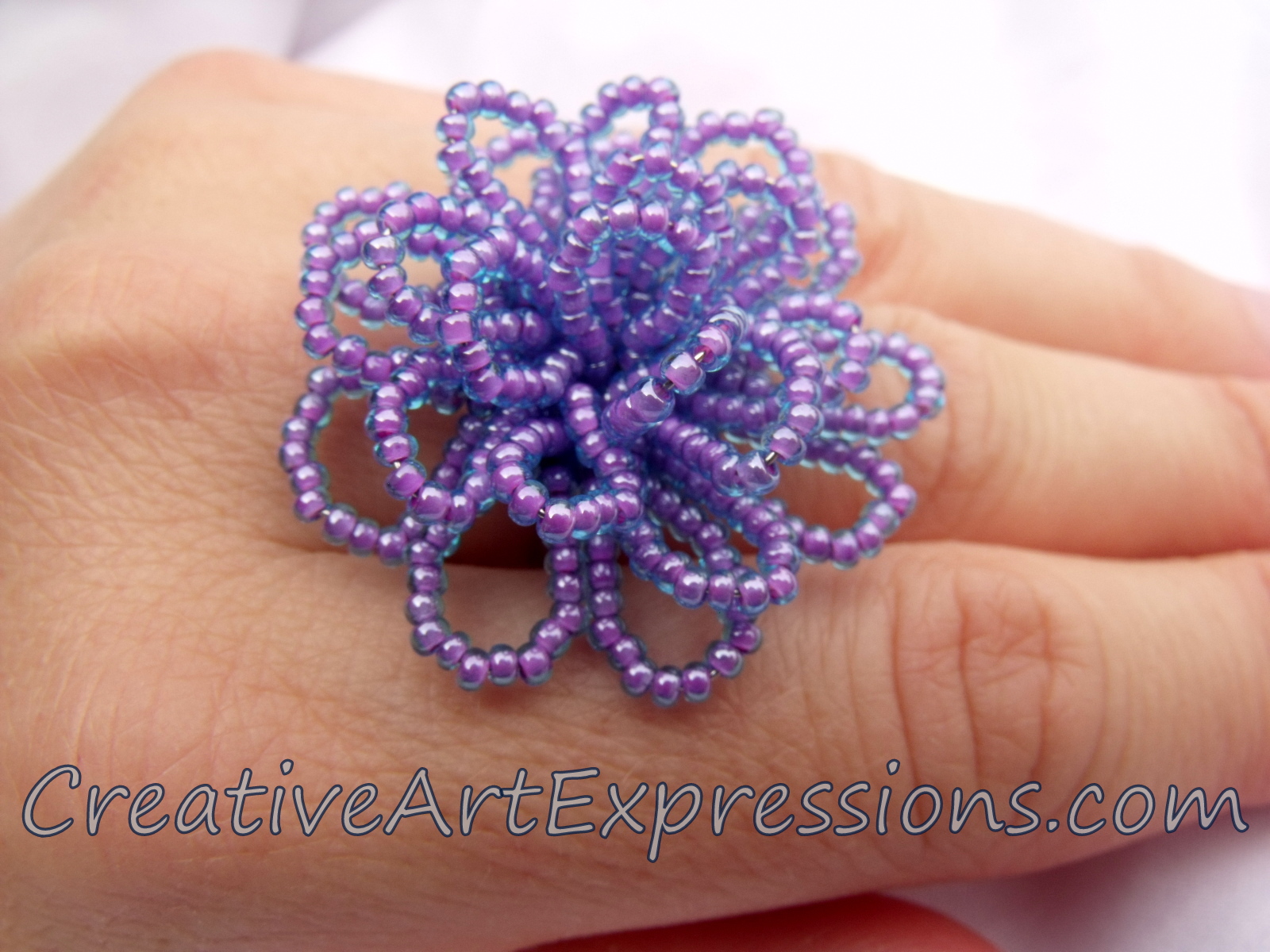 I started this ring last night. My favorite jewelry item to make right now is the necklace. So I thought I should branch out. I love seed bead rings and will be making many more! This one looks like a rose! My favorite kind of flower.
Buy this ring here: Creative Art Expressions Handmade Purple Aqua Seed Bead Flower Ring Jewelry Design